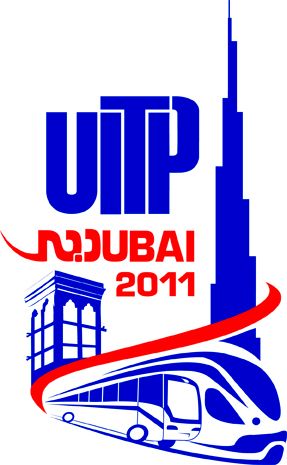 ---
(CZ+ EN) (UITP welcomes the first metro line in Dubai, host of its next world Congress and Exhibition)
(CZ+ EN) (UITP welcomes the first metro line in Dubai, host of its next world Congress and Exhibition)
UITP vítá otevření první linky metra (Red Line - Červená linka) v Dubaji, kde proběhne od 10. do 14. dubna 2011 59. kongres a výstava městské dopravy.
Red Line startuje s 10 klíčovými stanicemi, zbylé budou otevřeny v nejbližších měsících. Plán dopravce RTA zahrnuje do budoucna 4 linky metra s 318 km, sedm tramvajových linek s 270 km, 90 nových tras autobusů (2500 km) a 5 nových vodních cest s 210 km.
RTA využívá poslední technologii v kolejové technice s komfortem pro cestující. Vlaky budou bez řidiče, budou mít první třídu a oddělené sekce pro ženy a děti. Rozsáhlé panely oken umožňují pohledy na město. Stanice budou mít stanoviště taxi, parkoviště P+R a návaznost na autobusy.
6 vlaků bude jezdit po 10 minutách a přepraví 3858 cestujících v jednom směru za hodinu.
Z TZ
UITP (International Association of Public Transport)
. Kompletní v angličtině.
---
Mnoho obrazového materiálu uveřejnil partnerský slovenský BUSportál:
---
UITP welcomes the first metro line in Dubai, host of its next world Congress and Exhibition
The International Association of Public Transport (UITP) welcomes the opening of the first metro line (the 'Red Line', with a total length of 59km) in Dubai, where its 59 th Congress and Exhibition City Transport will take place from 10 to 14 April 2011.
"The opening of a metro system in a car-oriented society shows the importance to prepare right now for the post-oil era," said Hans Rat, Secretary General of the International Association of Public Transport (UITP). "It highlights the need to urgently invest in public transport if we want to meet our challenge to double the public transport market share worldwide by 2025." He added: "With this metro, Dubai is entering the club of the most important cities in the world, including, among others: New York, Tokyo, Moscow, Paris and London."
Starting with 10 key stations on the Red Line, with the remaining stations to be opened in phases over the next few months, Dubai Metro is a cornerstone of the Dubai Roads & Transport Authority (RTA) transport master plan, which includes four metro lines (318km), seven tramway lines (270km), 90 new bus routes (2,500km) and five new waterways (210km) for a total investment of about USD 10bn. This ambitious plan aims at increasing the modal share of public transport in Dubai from its current 6% to 30% by 2020.
Yesterday HH Sheikh Mohammed bin Rashid Al Maktoum, Vice-President and Prime Minister of the UAE and Ruler of Dubai, officially launched Dubai Metro, which opened to the public this morning.
HE Mattar Al Tayer, Chairman of the Board & Executive Director of Roads & Transport Authority (RTA) said: "The Dubai Metro Project has been completed in a record-breaking period of less than four years since HH Sheikh Mohammed bin Rashid Al Maktoum laid the foundation of the Project on 21 March 2006."
Hans Rat commented: " Dubai has achieved a record in constructing its metro in so short a period."
RTA was keen to use the latest technology in rail industry and provide all means of comfort and welfare to passengers. Trains will be driverless and include first class, as well as women and children only sections. Extensive window panels will offer great views of the city. Stations will have taxi depots and park-and-ride facilities. More than 700 feeder buses have been deployed to serve these stations on well-planned and coordinated routes.
In its early operation phases, Dubai Metro service is set to run at 10 minutes headway at a rate of six trains per hour with an intake of 3,858 passengers per hour per direction. The volume of demand on the Red Line services is anticipated at 3,500 passengers per hour per direction.
The UITP (International Association of Public Transport) World Congress and Exhibition is organised every two years with more than 2,200 public transport operators, authorities and industries, 315 exhibitors and 6,400 visitors (2009 Edition). The 59 th Edition will take place in the Dubai World Trade Center from 10 to 14 April 2011.
---
UITP (International Association of Public Transport) is the international network for public transport authorities and operators, policy decision-makers, scientific institutes and the public transport supply and service industry. It is a platform for worldwide cooperation, business development and the sharing of know-how between its 3,100 members from 90 countries. UITP is the global advocate for public transport and sustainable mobility, and the promoter of innovations in the sector.
RTA (Roads & Transport Authority) is responsible for planning and providing the requirements of transport, roads and traffic in the Emirate of Dubai, and between Dubai, other Emirates of the UAE, and neighbouring countries in order to provide an effective and an integrated transport system capable of achieving Dubai's vision and serving the vital interests of the Emirate.
PR UITP
---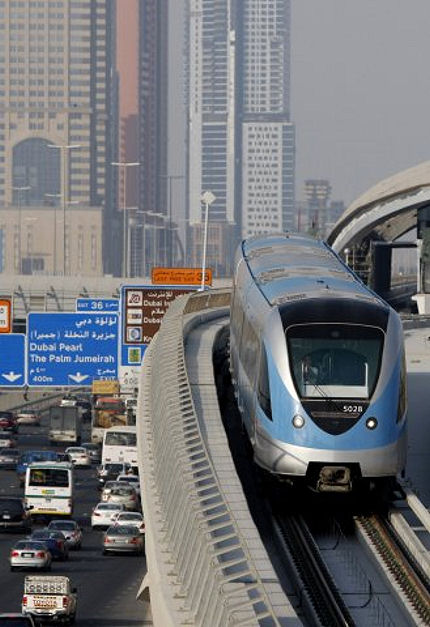 Zdroj: www.busportal.sk
Sdílej: